Item Description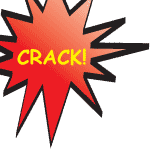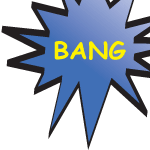 SUPERMAN'S PAL JIMMY OLSEN #8 CGC FVF 7.0 OWP UNIVERSAL GRADE DC 1955
a.imagelink {color:#275FAC;} a:hover.imagelink {color:#275FAC;} a:visited.imagelink {color:#000000;} a.imagelink img.auctionimage { border: 2px solid #275FAC; } a:visited.imagelink img.auctionimage { border: 2px solid #000000; }





SUPERMAN'S PAL JIMMY OLSEN #8
GRADE: CGC 7.0 (FVF)
*HARD TO FIND EARLY ISSUE IN SERIES

*UNIVERSAL GRADE(UNRESTORED)

*OFF-WHITE PAGES

*GOLDEN AGE SUPERHERO

*SWAN, BURNLEY ART

*SWAN AND KAYE COVER
PUBLISHER: D.C. 1955
PLEASE SEE PICTURES...
(THE COMIC YOU WILL RECEIVE IS THE COMIC PICTURED)
A CGC CERTIFIED UNRESTORED, GOLDEN

AGE SUPERHERO,


SUPERMAN'S PAL JIMMY OLSEN

#8



FOR YOUR COLLECTION! Payment for winnings needs to be completed within 3 days of the end of the auction. I have to insist upon this only due to nonpayment issues by some past buyers. If you have a situation where you need to delay payment for some reason, please let me know, and I will gladly work to accommodate your needs. I will also hold your winnings to combine shipping if you are going to bid on other items. Please give me a heads up (email) so I can hold your items.
Will accept returns within 30 days provided there are defects in the book that were not described. CGC books are professionally graded so there are no returns if the buyer "doesn't agree with the grade or quality of the book." Buyer pays for return shipping and there is a return handling fee of $15 on non-CGC books and $25 on CGC books. If I make a mistake in describing the book, I will waive the return handling fee only. I am sorry to have to charge fees for returns but I need to because of my time for repackaging and relisting. If you have an issue or problem with the book I will do everthing I can to rectify the situation to your satisfaction. Thank you. Handling time is 1 day. USPS Priority Mail with Delivery Confirmation. Signature Confirmation for items selling for $250 and up. International bidders are welcome, but you must be willing to assume the high cost of shipping. I only ship priority mail U.S., 1st Class International, and the rates are as listed. I will combine your multiple wins (up to 5 raw comics) to ship together to help you save on your shipping costs. Please do not ask about other shipping options as my work schedule precludes any but on-line available, priority mail postage and shipping fees.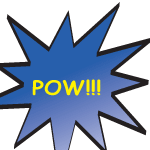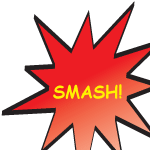 Pictures sell!
Auctiva Free Image Hosting.
Show off your items with
Auctiva's Listing Templates


Auctiva,
THE simple solution for eBay sellers.
<div style="text-align:center"><a style="text-decoration:none" href="http://mostpopular.sellathon.com/?id=AC1038515"><img src="http://www.sellathon.com/Resources/Images/countercredit.gif" border="0"></a></div>