Item Description


nikatnight81 Store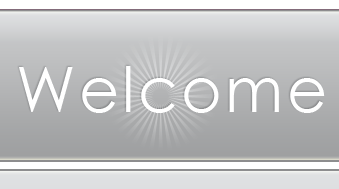 Incredible Hulk #181 CGC 6.5 OW/W - 1st Wolverine - Looks 8.0+ Best Looking 6.5 a.imagelink {color:#5e5c57;} a:hover.imagelink {color:#5e5c57;} a:visited.imagelink {color:#eee6d6;} a.imagelink img.auctionimage { border: 2px solid #5e5c57; } a:visited.imagelink img.auctionimage { border: 2px solid #eee6d6; }




 
 
 
 Check out
our other ebay offerings!
     
Incredible Hulk #181 CGC 6.5 with Off-White to White Pages from Marvel Comics Bronze Age.

1st Appearance of Wolverine. 'Nuff Said. We bought this book ungraded as an 8.0 Very Fine. This is the best presenting 6.5 that we have ever seen. The grader's note are provided below. The stains are very light. We thought the stains were oxidation/tanning from being stored without protection. This is the 6.5 copy to own. Please see pics.

Grader's Notes:

Full Bottom Back Cover Large Lite Stain
Right Bottom Front Cover Medium Lite Stain
Spine Stress Lines Breaks Color



For grading raw comics, we use the industry standard 10-point grading scale:
 
Pictures and Scans are always of the actual piece that you will be receiving. We NEVER use any stock photos on comics or art.   -All Raw Comics Come Freshly Bagged and Boarded. All Graded Comics come in  Mylar Sleeves.
 
WEÂ BUY ANDÂ TRADE:
If you have a camera and/or scanner and you are able to accept money through paypal, we can buy your comics and collectibles TODAY; regardless of your geographical location. We spend up to $20,000-$30,000+ a month on comic books, original comic art, toys and related items. If you have any interest in selling or trading,
please send us a message here on eBay, through our website:Â www.nikelspot.com , or by
phone/text: 803-470-4055
Nikelspot Comic Shipping:Â  $4.50 Flat Rate Shipping (1st Class 2-5 Day or 2-3 Day Priority; Priority Express on high-end comics) on all graded and raw comics. Buy 1 or 25 Comics and pay only $4.50! We package very securely. Checkout our feedback!
-
Combined shipping
available for multiple wins!
-
International Shipping:
We use eBay's Global Shipping Program. We can make exceptions for Canadian members. It will depend upon the value of the item and the buyer's history.
-Sales Tax:
A 7% Sales Tax applies to all items that are shipped to addresses located in South Carolina.
 
Satisfaction Guaranteed!
Check out our feedback. As an authorized dealer for both CGC and CBCS, we are very familiar with the industry standard 10-point grading scale. At Nikelspot, our goal is consistency. We want to grade our raw books in such a way that you know what you are getting week in and week out. With that said, grading can be subjective within certain grade ranges. And not only that, but we would never want a collector to get stuck with a book that they did not feel good about. So we guarantee that you will be happy with your purchase, period.
 
Returns:
No-Hassle, question-free returns on all graded and raw comics if the return is initiated by the buyer within 14 days of receiving the item. Third-party graded comics must show no evidence of having been tampered with and raw comics must be returned in the same exact condition as they were shipped from our office.
Thank you for looking! And please be sure to check out
our other listings.
   
 
 







Every buyer gets a MyStoreRewards invitation for cash back